Preventative Home Maintenance is an integral part of protecting your investment and keeping it comfortable for you and your family. However, many homeowners don't realize how much easier it can be to keep up with regular preventative maintenance than repairing the damage that has already occurred. This guide will discuss some of the most effective strategies for preventing costly repairs due to neglect.
A Guide To Preventative Home Maintenance: Stop Problems Before They Start
1. Inspecting Your Home's Exterior
It is important to inspect your home's exterior for any signs of damage. Look for cracks, crumbling walls or siding, and loose shingles on the roof. Additionally, pay attention to the condition of gutters and downspouts.
Clogged and damaged gutters can cause water to seep into your home and can cause costly damage over time. Inspecting regularly will help you spot potential problems before they become a bigger issue and require more expensive repairs.
2. Preparing Your Home for Severe Weather
Checking your home for potential weather damage is also important. Make sure that trees are trimmed back away from the house, and inspect your roof to ensure that shingles are intact and in good condition. Additionally, check windows and doors for drafts or leaks that could lead to water damage if not addressed.
Investing in storm shutters for extra protection is a good idea if you live in an area where severe weather is common. Pay attention to potential flooding areas and ensure that downspouts are clear, directing water away from the house. If you're in a high-risk area, consider investing in a sump pump to help protect against flooding.
3. Regular Maintenance Routines for Appliances and Systems
It is important to have a trusted plumber inspect and maintain plumbing systems on a regular basis. This will help you avoid costly repairs due to undetected leaks or clogs in the system. Additionally, having your air conditioning and heating systems inspected and serviced each year is important. An HVAC technician can spot any potential problems, such as inefficient filters or worn parts, which can be fixed before they create bigger issues.
4. Keeping Up Plumbing Maintenance
It's important to flush your water heater at least once a year in order to extend its life and keep it running efficiently. Additionally, checking for potential leaks in pipes or fixtures can help you spot any problems early on before they become bigger issues. Consider investing in leak detectors that will alert you if there is an issue with the plumbing system.
5. Hiring Professionals for Periodic Inspections
Having a professional inspect your home periodically can help you catch any potential problems before they become more serious. A licensed contractor or inspector will be able to spot any issues that may have been overlooked and give you advice on preventative maintenance. This will save you both time and money in the long run, as it is much better to address smaller issues now than to wait until the damage requires bigger repairs.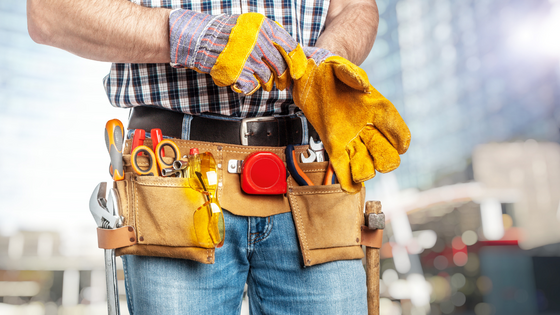 Final Thoughts
Preventative home maintenance is an integral part of keeping your home safe, comfortable, and efficient. Ensuring that all systems are running properly and inspecting for potential damage can help you avoid costly repairs in the future. Hiring professionals periodically to do inspections can also be beneficial as they may see potential issues that you have missed. Taking the time to keep up a regular maintenance routine will help extend the life of your home and prevent costly repairs due to neglect.