Reasons to Add a Granny Flat
Granny Flats or ADU's can be a valuable addition to your existing property.
Granny flats are also called accessory dwelling units (ADU's for short), backyard cottages, garden cottages or guest cottages.  They are self-standing units that generally have their own bathroom, kitchen, living space, and bedroom.
These units are built on the same property as the main house but are usually detached and built slightly away from the existing family home.
Here are 5 reasons to add a granny flat or ADU to your home.
5 Reasons to Add a Granny Flat or ADU to Your Home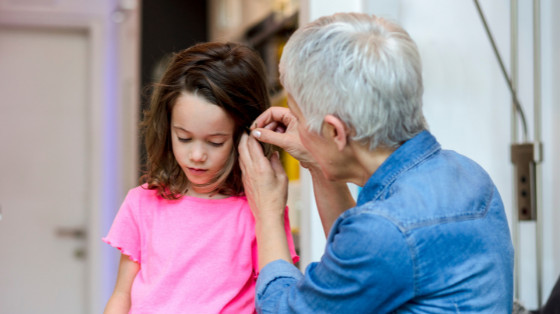 1. Accommodation for Family Members or Staff
A granny flat can be built for the exact purpose the name implies. It's the ideal housing solution for an elderly or ailing family member who you would like to have close by.
With a granny flat, your dear parents or grandparents can retain their independence while staying near enough for you to keep an eye on them, include them in all your family gatherings and offer assistance when they need it.
Your granny flat can also be a housing solution for a carer or nurse if your elderly family member needs extra assistance and has to move into the family home.
In the same way, you could build on a granny flat or ADU for a live-in-nanny for your young children.
And if your parents are grandparents are fit enough, they might even be willing and able to help you with childcare, gardening or cooking from time to time. Another great reason to keep Granny and Grandpa close.
2. To Create a Cool Teen Pad
If your child is attending a college close to home, you can transform the accessory dwelling unit into a cool teen pad to save money on housing. You can keep them close to home and maintain a good relationship with them without them having to leave the nest so soon.
This way you can keep an eye on them and provide assistance when needed, yet they can also enjoy some freedom while not living in the main house.
Your young adult children can still join in on family meals and still feel like they are a part of the family. And maybe, they might chip and cook a meal now and then for the family or help their younger siblings with their homework.
3. To Create an At-Home Office
Granny flats are perfect additions that allow you to work from home, but not in the home. This is especially important if your business is open to the public. For instance, customers purchasing products or goods from you. Converting your garage is also an option since it already provides a separate entrance from the main house.
4. To Create a Rental Property
ADUs are excellent for boosting additional income through rental. Singletons or students are always on the lookout for small rental properties that are close to town. If your property is situated at a great location that is close to public transport or town, you will never have an issue with finding a long-term tenant.
Related:  Converting a Garage into a Living Space
5. To Increase the Resale Value of Your Home
Adding a granny flat or ADU to your home instantly turns it into a more valuable and sought-after property. Real estate value keeps increasing and once you are ready to sell, the resale value of your home will be a lot higher.
Most prospective homeowners will pay more for a house with an accessory dwelling unit which results in many homeowners thinking about cash-out refinance to make such improvements on their properties, irrespective of their present cash flow.
Conclusion
I hope these 5 reasons to add a granny flat or ADU to your home has convinced you that this is a sound investment to make, especially when you consider it adds value to your property and could potentially boost your monthly income.