Benefits Summer Camp Experience
Have you ever been to Summer Camp?  
I got the opportunity to go one year when I was still at School. In those days (circa 1988), there was a very popular Summer camp called "Veld and Vlei", which was out of my parent's price range and a free Camp run by the South African Defense Force. 
 I was thrilled to get to go to the SADF Camp and it was an amazing experience.  I still have vivid memories of all the cool things we did at Camp (like shooting and abseiling) as well as the early morning wake up calls and having to make our beds up perfectly before inspection.  I also made friends for life, some are people I would never have met if I hadn't gone to Camp.  #BenefitsSummerCampExperience
So I know the benefits first hand.  As a parent, I have also seen how much our 14-year-old daughter enjoys going away on Camp, so we'll make sure our son gets to go when he's old enough as well.
Benefits of Sending Your Kids to Summer Camp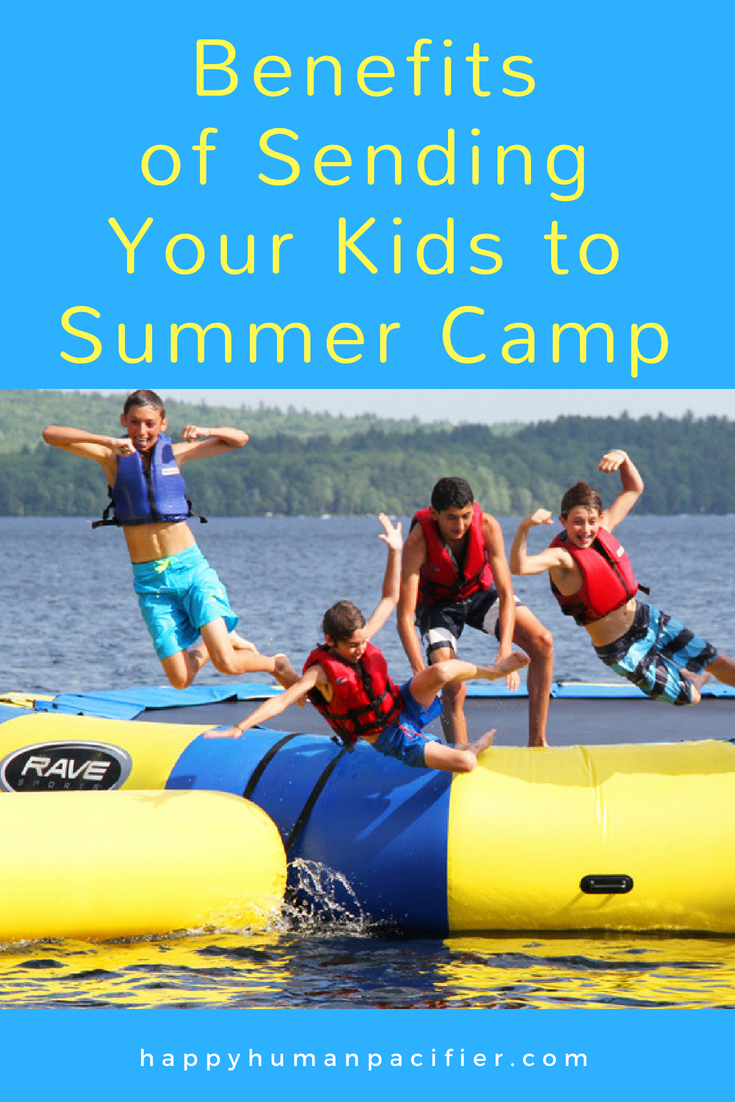 Guest Post – Bricks 4 Kids
Summer vacations come with great opportunities, as you decide the way you want your kids to spend quality time. Kids are always excited about vacations. They want to learn a new skill or go out on a trip, have fun with siblings and do so much more. Summers are the time when children have an opportunity to improve studies and get involved in activities.
Summer camp is a place where kids have fun outside their home. Kids learn lifelong lessons while they are in summer camps. The camp is something beyond the classroom as you can't have teachers all the time.
In a summer camp, kids develop skills like communication, leadership, self-confidence, life lessons, building decision-making ability, and many more. The camps are a great tool for the overall development of a child.
Top 5 Benefits of Summer Camp
The camp is a hub of fun and learning for kids. The qualities which children develop during this time, last long.
Here are some core benefits of sending a kid to Summer Camp:
1. Building Social Skills
A kid comes across many friends, either from the same school or different schools. A child learns more about friendship and how to get along with other mates in camp.
The environment of a camp is favourable for taking social risks.  Children forget all the hesitation of meeting new people.
The atmosphere of the camp enables kids to develop behaviour and identity.
2. Your Kid Develops Resilience
In today's world, every parent is overprotective about their child. We do not let kids play openly anymore. We also tend to keep our children away from mud and infections.
Summer camps, on the other hand, get kids to open up to risks and challenges. Children are encouraged to break out of their comfort zone and get involved in various outdoor activities like getting up on ropes, climbing, and more.
They learn to face challenges and also develop immunity.
 3. Becoming Physically Tough
The world is filled with electronic gadgets and every child nowadays has smartphone or tablet or both. Physical activity is decreasing day-by-day, and this is now considered the leading cause of obesity.
In summer camps, physical activity is combined with fun which encourages the child towards healthier living.
Camps do not allow electronic gadgets and this helps kids to get in touch with nature.
More sports and physical activities help children build strength and help in beating obesity and laziness.
4. Kids Learn Leadership Skills
When kids organize groups for activities, they develop a sense of unity and leadership. They learn to take charge, develop creativity, decision-making ability, and develop teamwork.
5. Education Beyond Educating
Once schools are out, kids put their books aside and give full attention to their enjoyment. However, if a child goes away on Summer Camp, he continues learning, just in a different way. It's not textbook learning but developing emotional and intellectual skills that will help them cope with life better.
Children also learn about sport, teamwork, soft skills and leadership skills.
All in all, children will develop lessons for life in camp, how to handle adversity and diversity, how to get along better with children from all walks of life.  And the best part is, the kids are so involved in having fun at camp that they don't even notice they are learning.
Now you know all the benefits of sending your children to Summer Camp, it's just as important to know that the organization taking care of them is doing so in the best possible manner.
Bricks 4 Kidz organizes the best summer camps which involve 1-on-1 attention and STEM educational values.  Check out the best option and let your child indulge in their fun time and learning.
Are you sending your kids to Summer Camp?
Do you have beautiful memories of your own Summer Camp experiences you'd love to share?  
Or have you seen the benefits in your children?  We'd love to receive your comments below.
P.S. Ooh, and there's one benefit not discussed here that I think might be important to mention.  Absence makes the heart grow fonder. There may come a time on Summer Camp where your kids may miss you and their home comforts. They may just come home appreciating you more than they ever have before.