What are your Plans for World Breastfeeding Week 2019?
World Breastfeeding Week runs from 1st to 7th August.
2019 Theme:  
Empower Parents, Enable Breastfeeding
We celebrated the first day of World Breastfeeding Week (WBW) at the Launch of Leah Hawker's stunning book, Breastfeeding 101 at  The Book Lounge in Cape Town.
Pippa Hudson, Cape Talk Radio Presenter and a Mom who breastfed her own children, interviewed Leah and a couple of the Moms and Doctors involved in this awesome project.  I managed to get some video footage.
Don't miss the Podcast of Leah's radio interview on Cape Talk.
Part 3 of Leah's Interview
Why publish the project and not just exhibit?
It was actually just intended as an exhibition.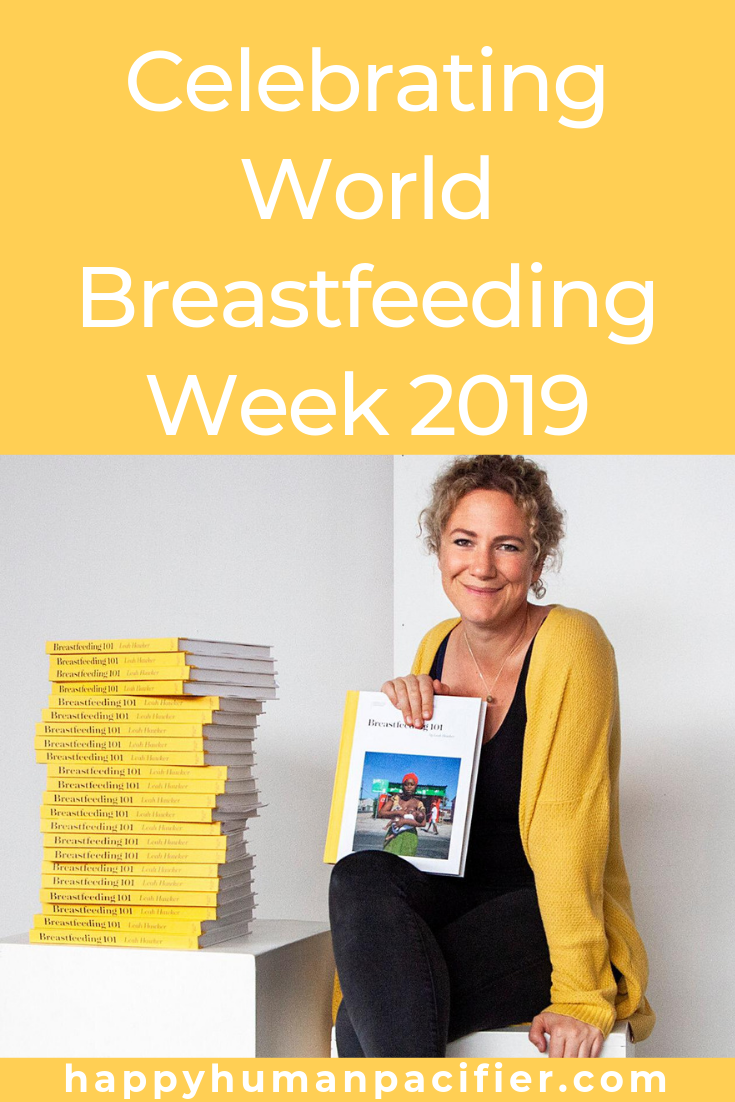 As the body of work grew and I had more and more exposure to different opinions, I started to get so much feedback about the progress and the growing potential outcomes for the work.
Slowly the interviews, or stories from each Mom in the project, evolved and it started taking on a new shape, the format of which was so well suited for publication in a book. I'm so happy I decided to go this route, even though it was a huge amount more effort and risk.
The images are planned to still form an exhibition. This is definitely also a dream for the body of work. I'd love for part of the series (or all?!) to form a moving exhibition which shows across many countries!
Which 'tools-of-the-trade' have been enormously useful to you?
I'd say my biggest tool of the trade (next to my actual camera and photoshop) is 'paying attention', it's a skill. This has, of course, been invaluable in the process of producing this project.
Observation and interpretation of body language and verbal expression has been a very big part of this process. I've really had to be very sensitive to nuances of each location and of each Mothers story in order to represent each in the best and clearest way possible.
Is your audience local or international?
I would like to think that it's international. I've met with and photographed women from such diverse backgrounds (and locations) so I think the stories covered are more than just South African ones.
What would be your ultimate outcome for this project? What would you like to achieve?
I would just love to sell out of the first print edition and exhibit a moving exhibition of the body of work! These are my own personal goals and wishes.
Altruistically; I would love for this project to make a visible difference in how people look at breastfeeding, how they market and target women and how discussions about breastfeeding are held in future.
I would love to see the breastfeeding percentage rate in South Africa double. We currently have one of the worst globally. I was really shocked when I found this out!
2018 statistics by the World Health Organisation(WHO) showed that our country has one of the lowest breastfeeding rates in the world.
Do you feel like you have already created your best work?
Nope. My next work will be my best work…and then the next work after that! I'm mostly proud of what I produce. I do my best and I always look forward to creating exciting new work and seeing new projects grow and evolve. I suppose that this is exactly what keeps a creative creating.
Has it been tricky balancing this project with your paid work as a pro-photographer?
In the beginning no, but more recently yes! When I started the project three years ago I would meet and photograph Mothers every now and then with no specific end point in sight. It worked around my commercial income generating work. Now it's the other way around as the book itself is about to launch. It's taking president over much of what else I do with my time!
I still need to keep a balance though. This has been a challenge. I've also started to realize though that this book is also part of my "income generating commercial work" now! Wow, what a process and journey it's been!
Previous World Breastfeeding Week Posts: