Dogs and The Holidays
Ooh, next  Christmas we will be needing the advice in this contributed post because it's all about dogs and the holidays. Once we are done with our renovations we have promised the kids we will get a puppy.  Getting one this Christmas would be really tricky, I can just see the little scamp running out our back gate every time the builders leave it open.
Making Your Dog Part Of The Family Festivities
With the holidays in full swing; you'll probably have your mind on family get-togethers, Christmas decorations and gifts, food and drinks, and the party season ahead. You'll want to look your best throughout the festive period and make it the best for your partner, kids, friends, and the rest of your family.
Whether it's creating a comfortable abode to snuggle up in, cooking delicious food, or providing the must-attend venue over this Christmas; it's a season to give to those you love. But, what about another family member who loves you unconditionally?
If you own a pet pooch; they're likely to be a major part of your household. Therefore, it might be fun to involve and include your canine companion in all the celebrations.
Obviously, your dog is unlikely to understand what Christmas is all about (although; you never know). Either way, your furry friend will appreciate the feeling of being treated, and all the attention will be a welcome addition to their routine.
No matter how big or small your family is; your dog will play a major part in the home, and will help you to create some lasting memories together. Therefore, it's worth making an effort to include and involve your dog in your Christmas, even if it is to get some of your best festive Instagram pictures yet.
The following are some ideas for those who want to treat their dog during the holidays, and how you can keep their tail wagging for the new year ahead.
Food And Treats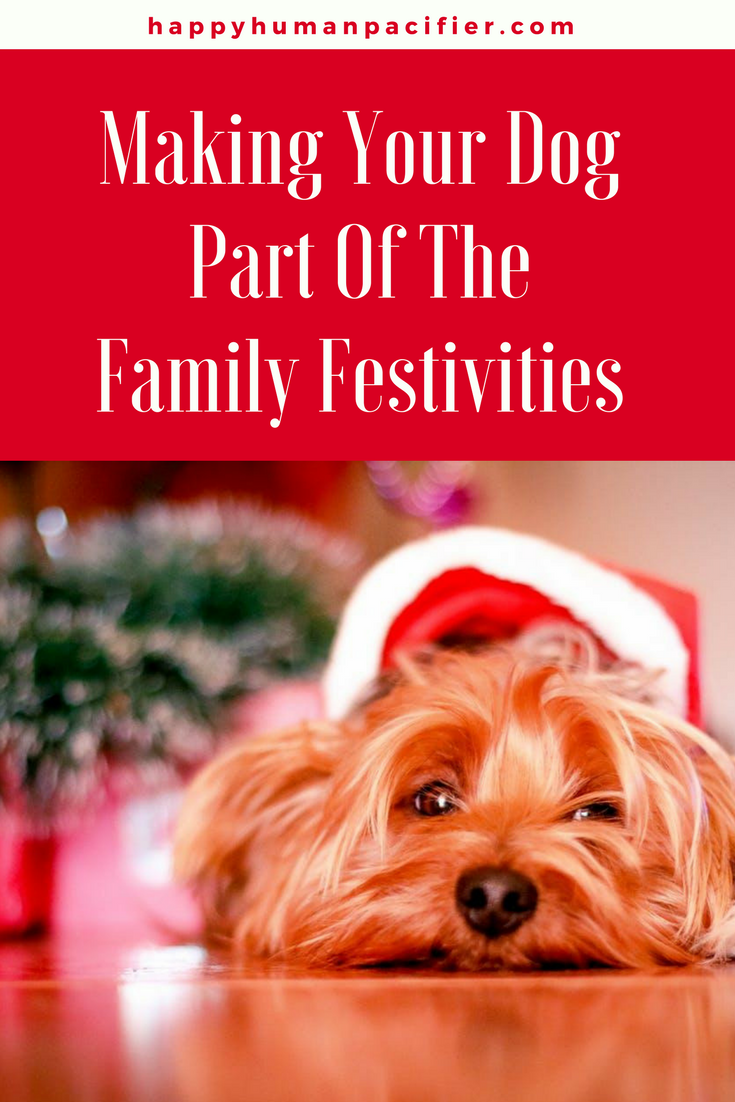 You don't want to completely change the diet of your dog over the festive period, as a severe change in their food can sometimes lead to an upset stomach or digestive issues.
However, you can always enhance and enliven their mealtimes, and switch up their treats when they've been on their best behaviour.
You can make a plain bowl of dog food that bit better with a slice of fresh turkey, or perhaps some of the trimmings from your Christmas meal; they won't know what they've done to deserve it.
Companies like Betsy Farms produce delicious treats for your dog, and they're made with wholesome ingredients so that you know there is nothing that might harm them inside.
Reward for good behaviour, and by the new year arrives; your dog will be the most obedient on your street, and beyond.
There are companies out there who brew special beer that's suitable for your pooch to enjoy. So, do your research and invest in some quality products to treat your dog this season.
You can toast to Christmas and bring in the new year together with a drink; this is more for you and your family's enjoyment, but if the doggy beer tastes good, they'll love it.
A new water bowl and food dish will make a great gift. You can find something that fits into the decor wherever you feed your pooch, and you'll have an interior design-savvy hound without them even knowing it.
Personalized pet dishes and food mats are also available in an array of places, so take a look on your laptop to see where you can pick them up. If you feel that it's too late to order something that needs personalization; wait until the new year, and take advantage of the January sales.
If your dog suffers from particular ailments or is getting older; you could pop some supplements in their stocking. You can find a plethora of natural and organic dog supplements on the market, and if you're unsure; speak to your vets. A little extra of what they need every day will ensure they have a happy and healthy 2018 to look forward to, and you can be sure that you're giving your pooch everything they need in their diet.
Play Time
As long as your dog gets to "unwrap" something they can play with, that squeaks, that they can chew, or means that you're going to spend more time with them having fun; they'll love whatever you buy them.
Try to think of what your dog enjoys the most; maybe they're more into tug-of-war than they are fetching balls and bringing them back.
You might have a dog with a strong jaw who just loves to chew for hours; there are plenty of toys, and dog chews on the market that are aimed at chewers and will last your mutt well into the new year.
At this time of year; you'll find hundreds of festively-themed dogs toys and chews, so why not treat them to something that's been designed for the season, even if it's only the humans in the family who will appreciate it. Giant rubber candy canes, red and white tennis balls, and green stripy ropes are all great Christmas gifts for dogs, and they'll look great under the tree or peeping out of a stocking.
If you don't want to spend money on toys that will only last for this season; time with your dog is time well spent.
Make more of an effort with your pooch and take them to new places to walk, run, play, and explore.
If you have just one dog; sign them up for a doggy daycare session every one or two weeks; they love spending time with other dogs and will probably return with better training and tired; a gift for the whole family.
Dogs are like humans and want to be mentally stimulated every day, as well as being physically active. Therefore, extra time and investment in their activities, exercise, and wellbeing is a gift that will last them a lifetime, so consider what you can do for your pup this Christmas and beyond the new year.
Home Comforts
Last, but not least; make your dog as comfortable and cozy as possible in their home. You can invest in a new dog bed or add a blanket, throw, or soft cushion so that their winter nights are warm and snug.
Again; you can embrace the holidays with a festive print on their new blanket or fleece, and you'll ensure their environment fits in with the Christmas decorations in yours.
Let your companion know how special they are this Christmas and get your new year together off to a great start.
What awesome ideas!  What are you doing for your special pup this Christmas?
Image Credit: Feature Image       Image Credit: Pinterest Pin       Image Credit: Instagram Post