How to Choose Toddler's Shoes
I had no idea what a Science there was to choosing shoes for my little one until I received this excellent guest post.  If you're on the lookout for your baby's first ever pair of shoes, you'll definitely want to read this first. 
So many important points to take into consideration that never crossed my mind.
Seven Tips for Choosing the Perfect Toddler Shoes
Guest Post by Bob Jackson, Owner of OgamIgam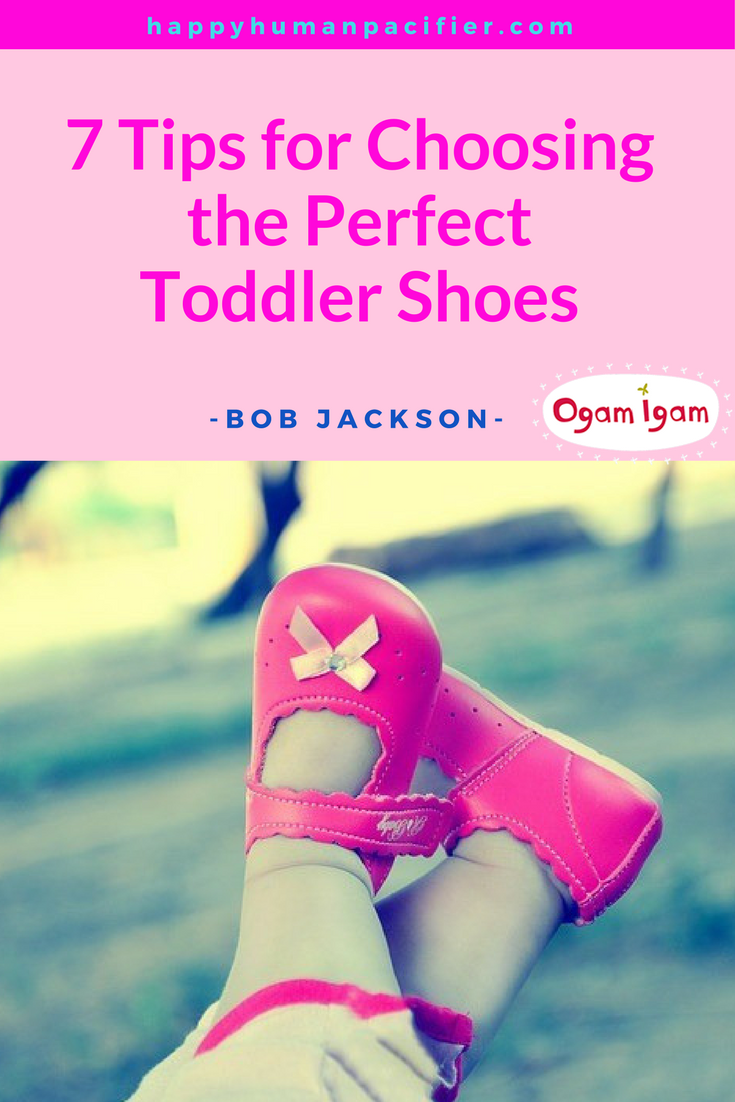 When choosing shoes for a toddler, it can be hard to tell what will be the right fit—the shoes are all so small!  As adorable as these toddler shoes can be, it's important that they are also practical and fit your toddler's feet correctly, so they don't hurt the toddler wearing them.
Check out these 7 tips for choosing the perfect toddler shoes below.
1. Measuring Feet
When purchasing children's shoes, always go to a store that has a kids section or go to a store that specializes in children's shoes.  It is important that a professional at the store measure both of the child's feet. Often times one foot is slightly bigger or smaller than the other.  In fact, toddler's feet can vary up to a half size.  When this occurs, always aim for a bigger size in the shoe. We even have an in-depth shoe guide on OgamIgam because this is so important!
Make sure the child is standing when the feet are being measured, and that the toes aren't curling under the feet.  If the child is sitting or the toes are curled, the measurements will be off.
Always remember that when trying on shoes, the child should always be wearing socks.  These should be the same style and type of socks that will likely be worn with the shoes.  This ensures that the fit will be just right.  Children's feet grow very rapidly, so have the feet measured every couple of months.
2. Use a Thumb for Measuring Length
Put a thumb at the end of the shoe and make sure there is a thumb length between the toe and the end of the shoe.  The best shoes will allow for about a thumb's width in this area.  This allows for enough room for the feet to breathe.
Always take a good look at the way the toddler is walking in the shoe.  If the shoe seems to be slipping or rubbing up against the back of the heel, that could spell trouble.  This kind of friction could cause blisters, so assume that the fit of the shoe isn't right.
3. When the Fit Is Good, Buy the Shoe
A very important point to look at when buying toddler shoes is not to buy with the intention of getting an extra month out of them by purchasing a bigger size.  Getting shoes that are too big are not only very hard to walk in but could potentially be unsafe.  [ Oops! Our son has had a few tumbles for exactly this reason. ]
As mentioned before, if one foot is decidedly bigger than the other, always err on the side of a bigger size.
Above all make sure the child is comfortable in the shoe.  As any parent knows, if a child isn't comfortable in their shoes, they won't wear them.  Looking at fabric, fit and flexibility all aid in the comfort of a shoe.  This is why it is also very important to never buy a toddler's first pair of shoes online.
4. No Need for Trendiness
When looking for shoes for children, being trendy isn't always in their best interest.  We all know that boots, clogs and pointy shoes are cute, but they will hinder the ability of a child who is just learning to walk. These types of shoes won't provide the stability and support a child needs when learning to navigate around their surroundings.
While trendy isn't good, it is also not a good idea to take hand-me-downs for children.  When it comes to shoes, take a pass on pre-worn footwear. Shoes often times conform to the person who wears the shoe, making it unusable for someone else. Unless the shoe was hardly worn, turn down any offers of others' pre-worn shoes.
5. Take Heed of the Material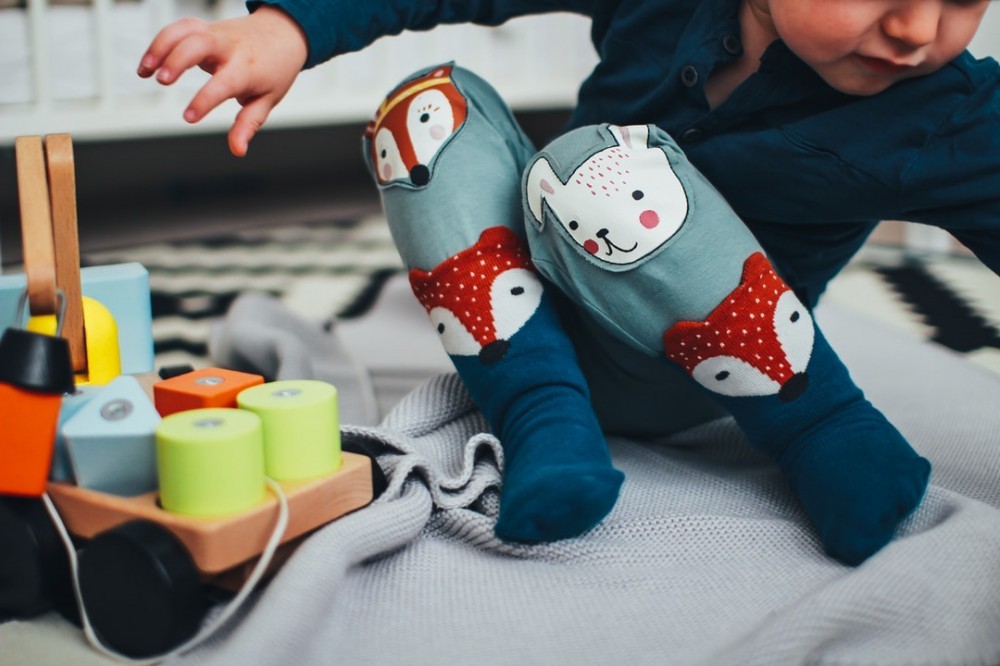 Shoes made of cloth, canvas or leather are some great options for children. These materials work well because they are porous and allow air to flow through them.  Not only are they porous, but they are also flexible, making it a great choice for toddlers.  Being able to bend the shoe with the hand is a good test of flexibility.  Stay away from any rubber or plastic material, as they are non-porous and cause a lot of sweating.
6. Tread Lightly
Stay away from tread that is slick or smooth—this could make a toddler who is not sure on the feet to fall.  Conversely, shoes with deep grooves or soles can very easily catch on edges, such as sidewalks or rugs, causing the toddler to fall.
7. Running Shoes
When children are just learning to walk, it is important to have very flexible shoes.  When the child starts running, a change in shoes may become necessary.  As the child's arch begins to form, more supportive shoes that are often times less flexible are needed.
About the Author
Bob Jackson is the owner of OgamIgam a unique online shoe store based in the heart of Cardiff, UK.
Follow OgamIgam:
Over to you Moms.  How do you go about choosing shoes for your toddler? Were you aware of any of this information before this post?