Ashley Clifford's gorgeous Instagram post of 30th January is going viral right now.  (See the image she posted above)
It's already reached Pop Sugar, Huffington Post, The Stir (Cafe Mom), People, MOTTO and the list goes on. It's appeared twice on my Flipboard news feed. View my Flipboard Magazine.
I first noticed this article on Hello Giggles on Sunday (5th) on Flipboard and popped on to Instagram to find @ashleymclifford so I could see the actual post (fantastic timing, Happy Human Pacifier joined Instagram on Friday!)
Life must be going a bit nuts in the Clifford household right now, and Ashley has both her baby and toddler home with her, yet she very graciously took the time to give me this interview on skype yesterday.  Thank You, Ashley!
You've got a famous name suddenly all over the internet, how does instant fame feel?
It's weird (laughs). I definitely wasn't expecting it at all! I tell you what, if I knew, I think I would have put Ellie in an actual outfit instead of just her jamies.  But it's really exciting.  I'm really excited that the story is being shared like it is. It's reaching people that I never could have imagined. It's a cool feeling.
I think I can imagine why, but I'd love to hear it in your own words – why is sharing the story important to you?
I think there's kind of a feeling with new Moms, I know I felt it when I had David, my older son, that breastfeeding is kind of expected or should come naturally to people and my first experience, it wasn't like that all. It was hard. With my second one, breastfeeding has been not necessarily easier, but it has been a lot more successful.
It's like Pregnancy really, every experience is different, even if there are multiple children in a family, each pregnancy is different, just like with breastfeeding.
For me I guess it's just encouraging other Moms, if they had a hard time the first time it doesn't mean they can't breastfeed at all. They can try again. It's hard for a lot of people. A lot more of the people I know have had trouble breastfeeding than have had success with it.
And also I would imagine, bringing awareness of donating breast milk… I was chatting to a Mom today and she hadn't heard of breast milk donation.
I've been surprised with that response too. I thought that a lot more people knew about it, but I'm finding it's something that a lot of people don't know about. I've read a bunch of stories of people who wished they knew about milk donations because they just had to get rid of a bunch of milk in their freezer because they just had no use for it anymore. And it was hard for them too to get rid of it just because it does take work to accumulate it.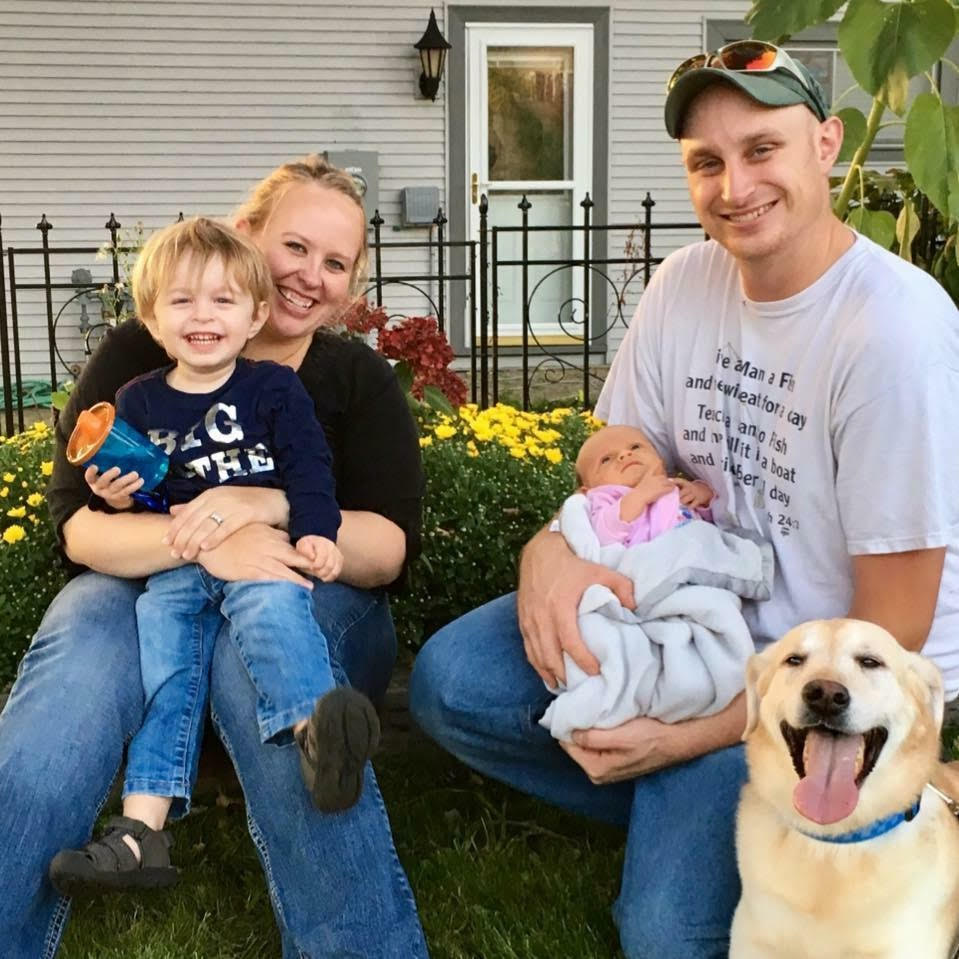 Let's get into your story… it was difficult for you to breastfeed your son so you had to learn to express milk.
For the first month he was breastfed and I was using a breast pump and just trying to increase my supply any way I could. The pediatrician he was seeing was also a lactation consultant, so she gave me a lot of different ideas on how to increase supply and make it work for us but I was so stressed and exhausted. I was feeling really worn out and frustrated that by his 1 month appointment he was maybe a half a pound more than his birth weight, which wasn't enough. I hate looking at the picture of him at 1 month because he was just so thin.
It's so scary isn't it?
It is, especially with your first child and not knowing how to do it. I didn't have a lot of people in my life who had breastfed and were successful with it, so I really didn't have anyone I could go to for advice. I just felt really alone in it.
So we started supplementing with formula because back then I didn't know about breast milk donation either. So we started supplementing with formula at around 1 month old. The lactation consultant had me breastfeeding and then pumping for 20 minutes after I would nurse him and that was around the clock.
So we started supplementing with formula but I was still really frustrated with it. By 3 months old he was totally on formula because I was so stressed out.
So you carried on with that protocol, breastfeeding and then pumping for 20 minutes after nursing him, for 3 months?
I did, yeah. I was only pumping 2 ounces combined at the very most and he was obviously still hungry, so I had to supplement with formula.
I have a few friends who had a difficult experience breastfeeding their first baby and managed to breastfeed their second baby, but I'm interested to hear that in your case, your struggle was due to low milk supply.
So did you not have a low supply issue with your second baby? Did that correct itself?
No. Ellie was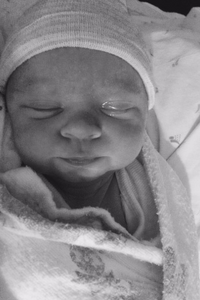 born the end of August and I pretty much for most of my pregnancy with her was researching how to be successful with breastfeeding and how to increase my supply, I was reading everything I could think of, because I really, really wanted to be able to breastfeed her.
So she was born and a couple of days later we had a family emergency where my sister ended up in the hospital so I started pumping pretty much in the first week she was born. Because I went to visit my sister and I left the kids with my husband and she had to have something to eat while I was gone. And I think that helped initially to get my supply going.
His Mom came to visit us a couple of weeks after she was born, so I wasn't really actively pumping all the time, I didn't have a schedule for it at all. We really didn't start having a regular pumping schedule until she was about 2 months old.
I was nursing on demand and occasionally pumping.
Then I started getting blocked ducts. That was scary for me. The first time it happened I called my nurses line three times but I couldn't get hold of anybody. I thought my supply was just going to be gone because of it. I got that under control that first time and went back to pumping occasionally and nursing on demand.
And then I kept getting blocked ducts. There's been one blocked duct a month with her so far. I get them when I don't pump for a couple of days. And she won't take a bottle from me, at all which I was I started looking into milk donation.
I still feed her on demand at home, I stay at home with her and my son.
Amazing, so you're actually expressing the milk not for her at all, you're expressing it for yourself to prevent blocked ducts. Interesting.
Let's just go back to a step to what you did initially to increase your supply.
After all your research, what steps did you take to increase your supply?
When Ellie was first born, I started pumping.
I think the biggest change was my own hydration and what I was eating affected how much I produce.
With my son I was so exhausted that I forgot to eat. It would be 3 o'clock and I'd realise I hadn't eaten any lunch. And staying hydrated too.
I didn't take any supplements to boost my supply at all.
So no supplements, it's been pumping, eating properly, drinking water, snacking frequently.
And were you feeding your son on demand as well because I know that also has an effect on supply.
Yes, I was feeding him on demand. He was pretty much attached to me the first month and for whatever reason it just wasn't working out very well for us.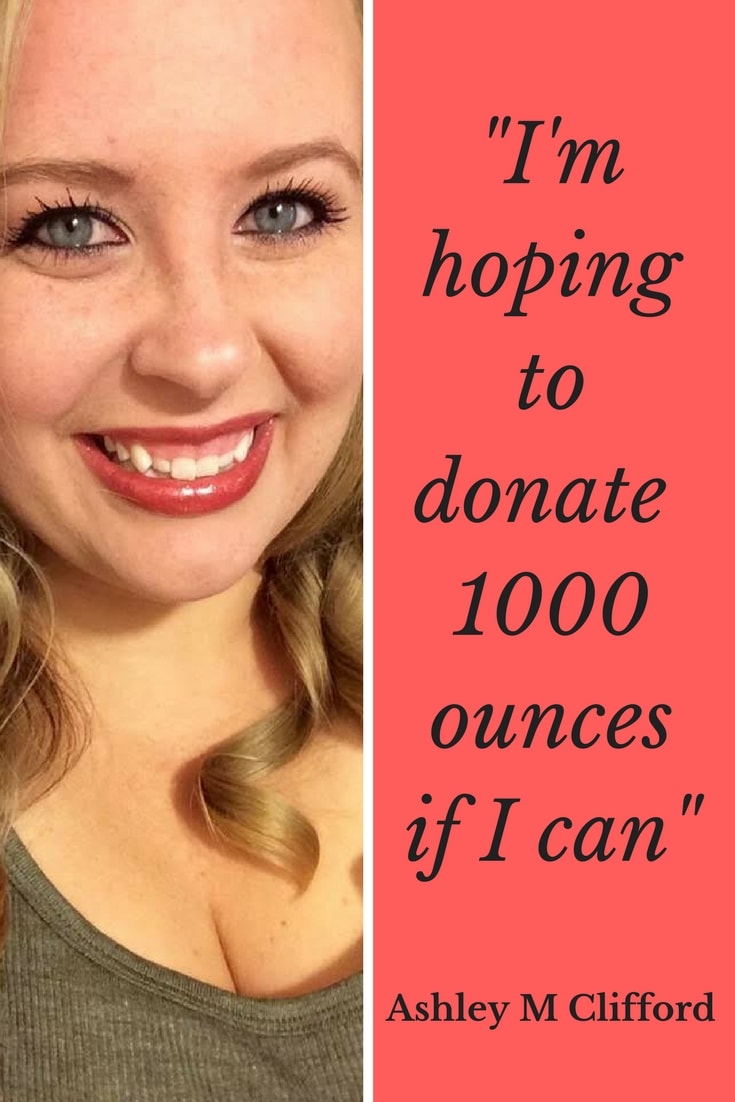 So then you started doing your research on donating milk? And which organization are you donating milk to?
There's a group I found on facebook, it's called Human Milk 4 Human Babies and I'm in Minnesota so I'm linked to the Human Milk 4 Human Babies Minnesota Chapter.
I was on there looking around to see if there were any families near me who were in need because we're not in a very large city so a lot of the people looking were a couple of hours away from us.
I found a Mom who was reasonably close to us who was looking for milk for her son who was born 5 weeks early. She lives about 20 miles away.
I ended up donating all of the 180 ounces (nearly 9 litres).
I'm hoping to donate 1000 ounces if I can (nearly 30 litres). It's going smoothly so far, now that I'm regularly pumping every day and also nursing on demand I'm getting about 5 or 10 ounces extra at a session.
It's amazing to think what you can do with that breast milk, you may be saving children's lives.
So your system is so very different to ours because one of the interviews I've set up here in Cape Town is with Milk Matters. Moms express the milk at home and either drop it off somewhere local. Milk Matters then collects the milk and it goes into their bank and then they distribute it.
So your system is: a Mom just posts that she needs milk and then you donate it to her directly. Does she come fetch it from you then?
We met about half way.
We also have a similar option here, to donate to hospitals. They do a collection at a hospital and they process it and then they give it to premature babies at the hospital. I don't know exactly how that process works, I'm looking into that right now.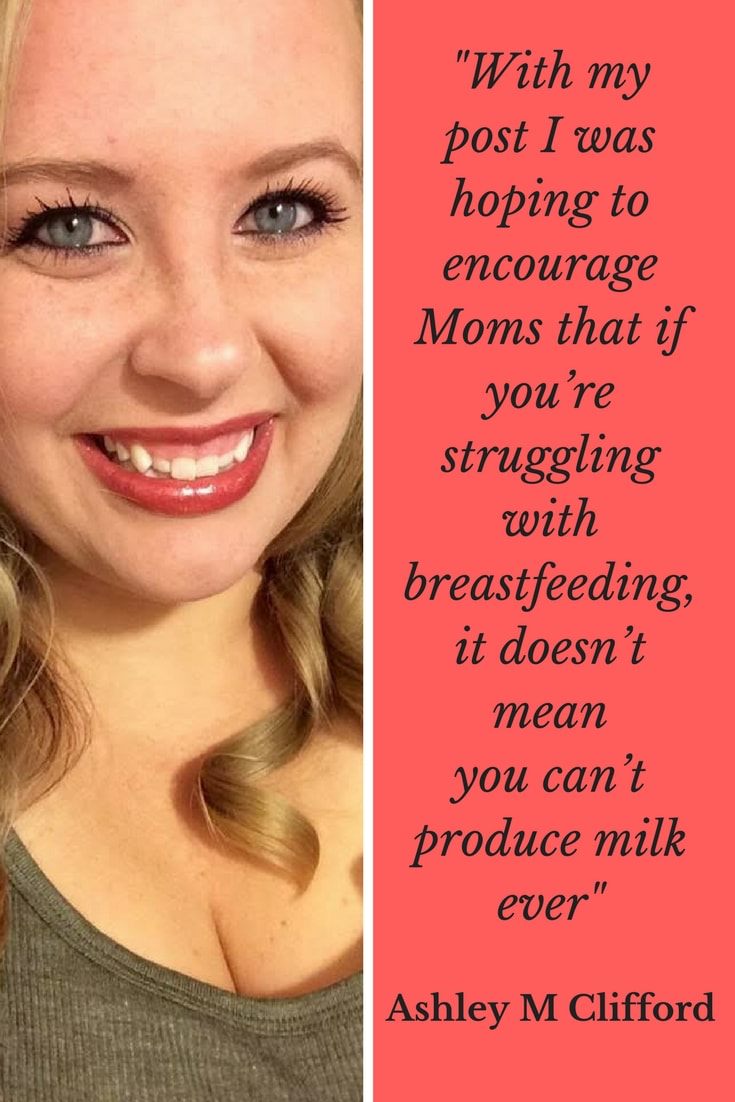 Is there a message you would like the world to hear?
Oh boy! I just know that no matter who you are, becoming a Mom is an emotional battle sometimes. There are so many emotions that you go through from not having kids to having one, to having more than one and it's an adjustment for everybody.
With my post I was hoping to encourage Moms that if you're struggling with breastfeeding, it doesn't mean you can't produce milk ever. Even if you have to use formula to help them gain weight, that's okay. But the story of my first child and my second is a complete turn-around, so I was really just hoping to encourage Moms to try again.
And also to make people aware that breast milk donation is actually a thing and it's actually a huge need. There are a lot of people out there who are desperate to have help with breast milk.
Would you like to describe the most beautiful moment you've experienced nursing?
Oh my goodness. It's just the whole feeling I've gotten from being able to nurse this time is hard to describe. I'm really really proud of it and really thankful that we've been able to do it and be successful.
Ellie when she's nursing she wraps her hand around my arm and drops her head which is the cutest thing. I love watching her do that, it sounds silly but that's one of the things I love about nursing her.
The connection that I'm building with her right now, it's knowing that I'm able to provide for her needs. It's a relief for me.
Why is breastfeeding so important to you?
When I was looking up how to be successful with it I came across a story of how the breast milk kind of adjusts itself to what the child a needs. The antibodies and such… it will pick up if your child is sick or had a fall or something like that and it will change its composition to what your child needs.
That's probably the coolest thing I found out about breast milk and why I really wanted to do that for our daughter.
I also think that's one of the coolest things about breast milk. I suppose that is why wet-nursing is so amazing as well.
You do get a closer bond with your child while you're nursing and that's a really cool feeling too.
Was there anyone in particular who helped you through this whole process?
My midwife with Ellie was amazing, she pointed me in the direction of a number of websites and she kind of gave me a quick overview of what helps the most for most people to breastfeed. So she helped me a lot.
And then having the Facebook community that I'm a part of (Twin Cities Breastfeeding Moms Group). Being able to ask questions at any time of day like when I think I may be having a decrease in supply. I went to them right away when I had that first plugged duct because the Clinic was closed that weekend. They really helped me with that.
Ashley, thanks so much you again. You have my utmost RESPECT.  
If you'd like to connect with Ashley, here's a direct link her post that's going viral.
If you're also in the fortunate position to have an oversupply of breast milk, here's where you can shareor donate your liquid gold:
Breast Milk Sharing:
Breast Milk Banks America:
Prolacta lists the following Milk Banks on their website:
Breast Milk Banks South Africa:
Breast Milk Banks UK:
Please leave a comment below. Would love to hear your views or personal stories on Breast Milk Donation.  
We'd love to hear from Moms who have given or received breast milk donations.  
Your story matters to us. Your story makes a difference.