Expert Piece by Adam Reeve
Keeping our skin healthy is of utmost importance. Healthy skin is a marker of a healthy lifestyle.
There are people from various parts of the world who prefer using sunscreens and skin-friendly potions, but nothing beats a nutritious diet.
Tons of makeup and skincare products cannot make your skin healthy if it does not receive the right amount of nourishment. We know that healthy skin is a reflection of overall wellness.
A fabulous, glowing, and vibrant skin cannot be achieved if you have a low appetite and if you do not go for a healthy diet.
Other than having healthy and leafy vegetables, you can also opt for the best fiber supplement for keto diet.
Now, can a healthy diet improve skin? Of course, it can. Let's explore the ways in which your skin can become healthier.
Vitamins and their Effectiveness
Vitamin A
Vitamins can enrich you in more than one way. If you are obsessing over your wrinkles, then Vitamin A is going to relieve you from the anxiety of aging.  It can work as an effective antioxidant and protect you from all the free radicals that cause aging. Vegetables, such as broccoli, carrot, and spinach are rich in Vitamin A.
Vitamin B
Vitamin B3 and Vitamin B12 are healthy skin nutrients. These are water-soluble vitamins, and hence, they can maintain the moisture level of the skin. Grains, meat, and nuts are rich in B3 and B12.
Vitamin C
Vitamin C is undoubtedly a very potent antioxidant that neutralizes free radicals and improves the quality of your skin. Hence, it is very important for us to consume antioxidant-rich food items, such as tomatoes and citrus fruits.
Vitamin E
Last, but never the least, if you want to maintain a healthy skincare routine, a sufficient intake of Vitamin E is a must. Vitamin E primarily protects you from harmful UV rays.  Be it an annoying dark spot, or a wrinkle, or sun damages, Vitamin E keeps your skin nourished all the time. Almonds and any green vegetables are rich in Vitamin E and are extremely effective for your skin.
Other Vital Nutrients
Curcumin
Curcumin is an extremely vital phytonutrient that is derived from a very important spice- turmeric. No Indian meal is complete without a pinch of turmeric, and if you can manage to have it on a daily basis, you can have a glowing, healthy skin.
Seafood
Seafood, such as shellfish, is a significant dietary source of glucosamine. Glucosamine is a mega molecule that keeps your skin smooth and wrinkle-free. It stimulates the synthesis of hyaluronic acid that is beneficial for your skin cells.
Leafy Greens
Brussels sprouts, broccoli, and spinach are rich in alpha-lipoic acid, which fights off and neutralizes free radicals and influences the blood flow to the skin. It can be called a "universal oxidant" because it protects the cells from mainly oxidative damages.
Water
Other than these vital vitamins and nutrients, you need to keep your skin hydrated throughout the day, and that can only be achieved if you drink water at regular intervals. You can also wash your skin frequently with water to keep it hydrated and soft.
What is your skincare routine? Are you making sure you eat a diet rich in these keys nutrients and did you know their effects on your skin?  Let us know.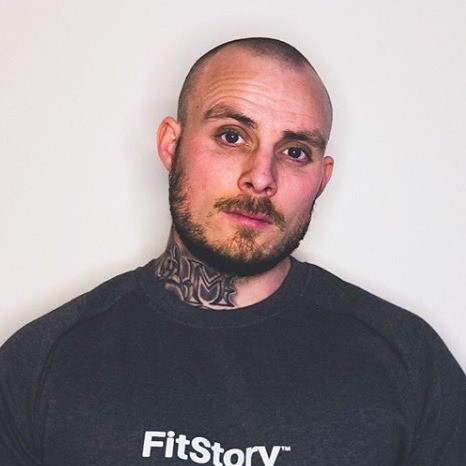 About the Author
Adam Reeve has been a professional personal trainer and fitness instructor for over 10 years.
He is also a life coach, wellness writer and enthusiast of low carb diets.
Featured Image Credit:  Unsplash