We've been collecting stories of Inspirational Nursing Moms, and we've noticed that Nursing Moms are simply not getting enough recognition.
This is why we have decided to embark on a fun, new project at Happy Human Pacifier.
From this month onwards (July 2016), Happy Human Pacifier will be Honouring Breastfeeding Moms in the following ways: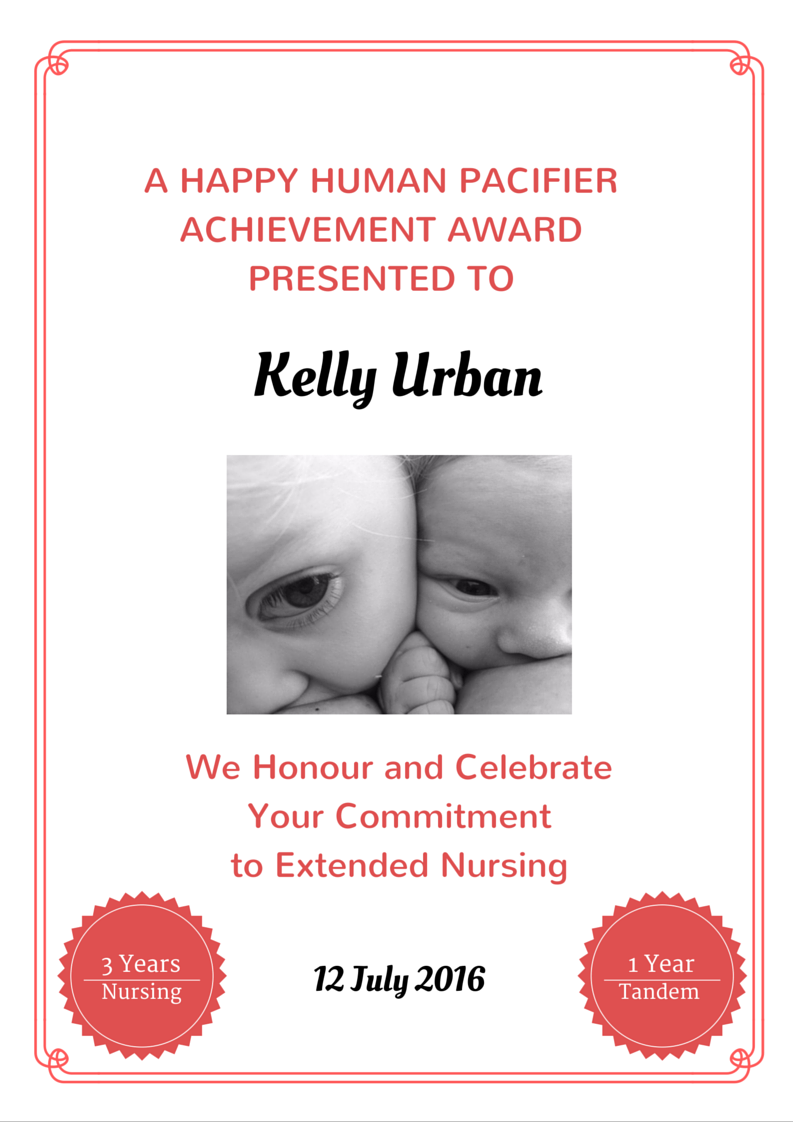 An Opportunity to be Featured on our Website
A Monthly Event to Celebrate an Inspirational Nursing Mom
At these Parties Each Chosen Mom will Receive:
An Award Certificate
A Prize
The Recognition she Deserves!
We believe all Mothers deserve to honoured, recognised and celebrated because Moms are truly amazing, each in their own special way.
We've got the next few months of feature articles covered, but after that we'll be looking for more Inspirational Nursing Stories. Please email us  if you'd like to nominate a Mom for this Award.
We held our first event on 12th July 2016.  See pictures and details of our first event here and read about the beautiful Mom who inspired this event here.
We've also updated our About Us Page to reflect our new direction.