Join Me at the La Leche League High Tea?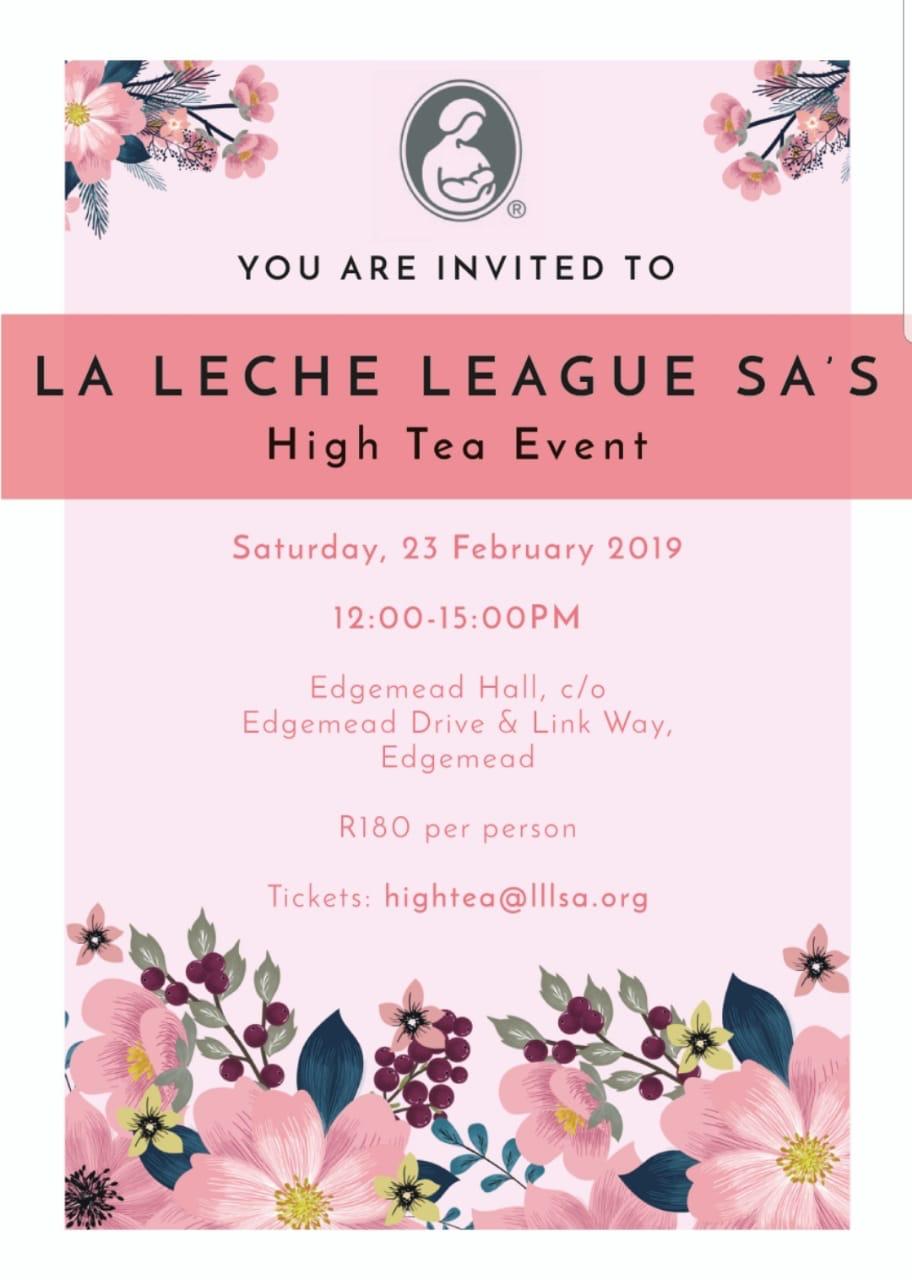 Breastfeeding your first born can be a lonely journey.  But it doesn't have to be that way.  La Leche League is a voluntary organisation made up of Moms who have been through what you're going through or are busy going through it.
Moms at various stages of their nursing journeys meet every month to share their experiences.
I found solace, support, understanding and brilliant advice at the La Leche League meetings I attended when I started out on my nursing journey.  I also made friends for life.
That's why I'm only too happy to share the details of this High Tea on 23rd February at 12 noon.
It's a Fundraising Event held by La Leche League South Africa in Cape Town.
It's at Edgemead Hall/Edgemead Community Centre,  c/o Edgemead Drive and Link Way, Edgemead, Cape Town.
Cost:  R 180 per person
On the booking form, your Host Name is Simela or Fiona, the LLL leaders at Parklands.
Send Proof of Payment to hightea@lllsa.org or gwynneth@lllsa.org
Some of the Amazing Prizes up for grabs at the Event!
PLUS: 
Loads of spot prizes lined up including Spa vouchers, Spur vouchers, Jewellery sets, beauty products and many more!
Get your ticket to secure your chance of winning.
Don't Live in Cape Town?
La Leche League is international so there's bound to be a meeting in your area.
You can find support here.