World Breastfeeding Week has rolled around again.   If you missed our post in 2016, here you go.
World Breastfeeding Week 2017
runs from 1st to 7th August. The theme this year is:
Working Together for the Common Good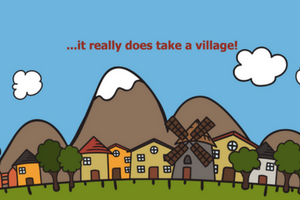 I was shocked and saddened to hear this story this week:
"Nursing was one of the many things I was adamant about with my 2 boys. Something I could never understand is there were women friends around me who were appalled by it. Had a friend once actually ask me to go into the bedroom while she was visiting in my own home if I was "gonna to do that"! Even though I had a cover draped over me. Unbelievable! My child was a newborn at the time. I think there is lots of education needed out there as to all the great benefits of this natural process for our children."  Cindy Arnett of Disability Claims Help
This is exactly the kind of story we are hoping to prevent by raising awareness of the tremendous nurturing power of Breastfeeding.
We've added 10 new stories to our World Breastfeeding Week Magazine, bringing the total to 40, and will continue to add articles as we discover them.  If you would like to contribute an article to the magazine, follow this link.
Our 3 Favourite articles so far:
The Dangerous Obsession with the Infant Feeding Interval  by Emma Picket
Changing the Conversation Around Breastfeeding  Unicef UK
Busting Myths Around Breastfeeding Doctor NDTV
Full Term Breastfeeding
On a personal note:
The timing of World Breastfeeding Week is interesting for me because my son is in the final stages of weaning.
This week he dropped his morning feed and is now down to one feed a day, a very short, shallow night feed.  He doesn't take in much milk at all, it's more like snuggle, cuddle time.
I am sad that our nursing journey is drawing to an end, yet at the same time deeply grateful to have been in the position to give my son nearly 4 years of nursing and to have allowed him to wean in his own time. Gradually. Gently.
The best book I ever read on this subject, was one I borrowed from the La Leche League Library called,  How Weaning Happens by Diane Bengson.
I was concerned that somehow our closeness and intimacy would dwindle when Benjamin stopped nursing. Now that we've almost reached this milestone I can see how our loving bond remains intact. Where we once nursed we now hug.  We embrace. We tickle each other. Nursing has been replaced by loving touches throughout the day and night (we're still co-sleeping).
My boy has also become very vocal about his love for me. At random times in our day he'll say, "I love you, Mommy, I love you soooo much". We play the Guess How much I love You game. You know the one where you say how you love each other to the moon and the stars and back?  Benjamin has even made up his own little ditty about all the people in his life that he loves.  It goes like this: "I love Daddy, I love Mommy, I love Skyler, I love Granny, I love Grandpa, I love Nicholas, I love Michael..."  It's really cute when he sings it. (I'll try to get a recording of him singing it and embed it into this post).
Did it take a village for me to breastfeed full term?
Undoubtedly, yes. The support I needed most was from my husband – and he gave that to me. I am eternally grateful to him for his part in our nursing journey.  My hubby worked hard to afford me the immense privilege of being a stay at home Mom. In the first 6 weeks when we were establishing nursing, he got the groceries and cooked the dinner and brought me water and snacks.  He not only understood but insisted that Benjamin is my priority and set his own needs aside so that our relationship would flourish.
To my family and friends who acknowledged and accepted my choice to nurse way longer than (I imagine) they deemed necessary.
Other than my amazing hubby, family and friends…
I chose my village.
I chose to surround myself with supportive Moms, many of whom were nursing toddlers as well.
Here are a couple of comments I received when I mentioned that I decided to nurse full term, allowing my son to wean naturally:
A school teacher at a play school I was considering for young Ben, guffawed, exclaiming, "They never wean naturally! They just keep going".  Needless to say, Benjamin never went to that play school. She is not my village.
An acquaintance announced at a Moms and Tots play group when Benjamin was about a year old, "I don't mind seeing you nurse him now, but I hope you don't continue for much longer. Toddler feeding grosses me out!"  She was an Aunty, not a Mom herself, so I take her comment with a pinch of salt. I had all kinds of ideas about parenting before I became a parent.  She is not my village.
My Village
To the awesome LLL leaders as well as the Moms who shared their stories at all the La Leche League meetings I went to, I owe another huge Thank You. I went to 2 meetings before my son was born, another 2 weeks after he was born and countless meetings since.  You are my village.
I chose a Family Doctor, who nursed her 3 daughters for a total of 7 years!  Dr. Ilana Joubert wrote a very beautiful guest post for us. You are my village.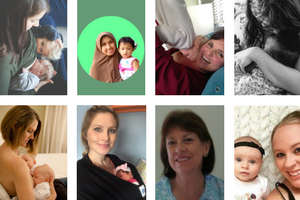 To all the wonderful nursing Moms who make up my tribe, my subscribers, my following here at Happy Human Pacifier, I thank you for your unwavering support.  The coffee dates with plenty of cake, especially in those early days. The encouraging chats after a biting episode or a spate of long, long nights. The helpful messages to newcomers on our Whatsapp Group. You are my Village.
To the special ladies who kindly agreed to share their powerful nursing stories here, on Happy Human Pacifier.
It's been Magical. Thank you thank you thank you. You are my village.
Final note: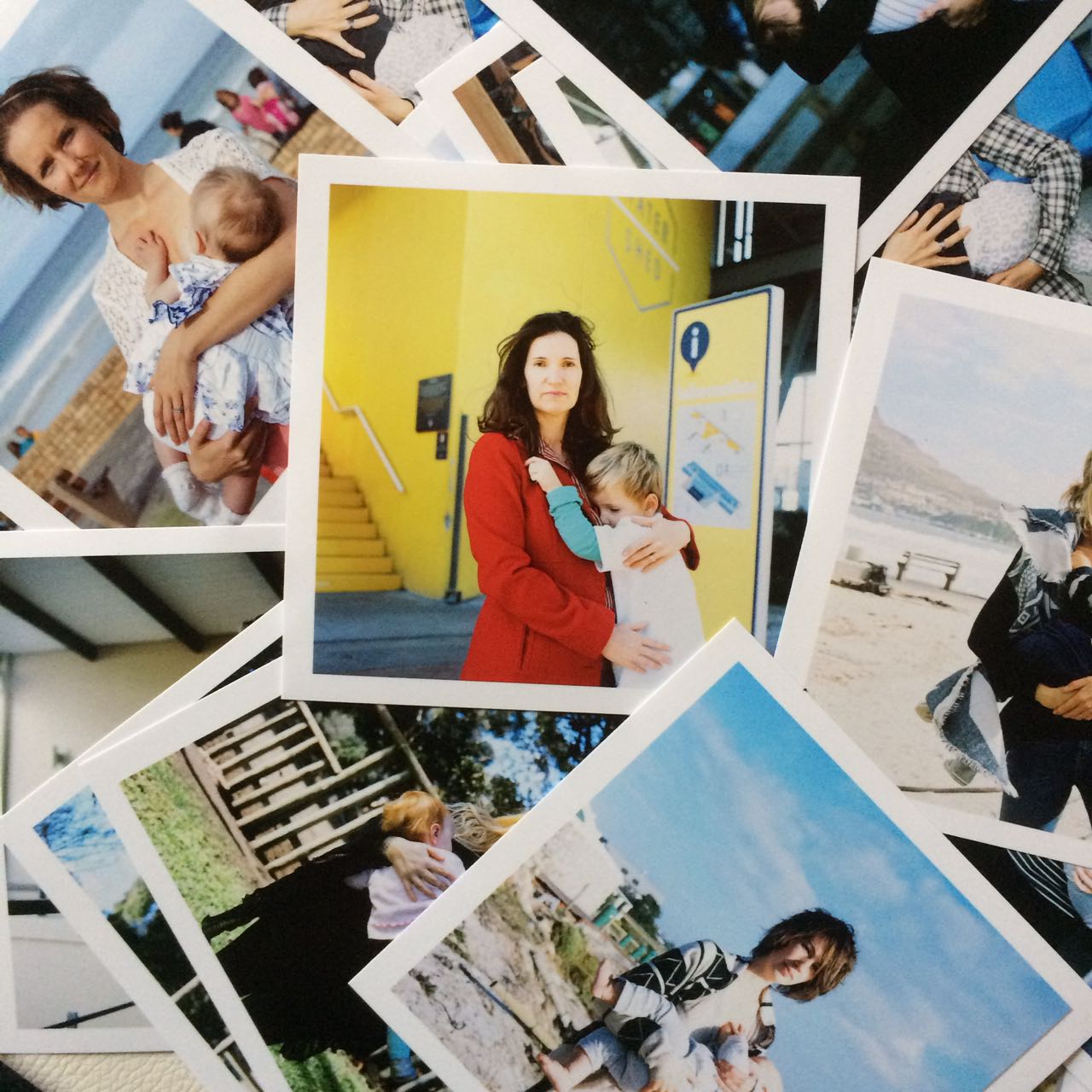 I joined my village in participating in a wonderful project recently, the brainchild of Cape Town photographer, Leah Hawker.
The project, which is ongoing, aims to normalize breastfeeding in public spaces. Leah is documenting an extensive series of candid portraits showing women confidently feeding their babies in public areas. It's still a work-in-progress, official post once Leah launches it.  If you would like to participate,  send an SMS or WhatsApp message to Leah on +27 83 340 7872. Leah blogs at The Softer Sex.
I am grateful Leah was able to get this shot (centre pic, I'm in red) before Benjamin weaned.  I had a feeling this would be our last nursing photo… I was right. Thank you, Leah! You are my village. 
Where are you in your nursing journey?  
Have you felt supported or criticised? Have you been a supporter or critic?